Released March 19, 2015
GenePattern 3.9.2 requires Java 7 and contains several new features and fixes. Click on the links below to jump to sections.
System requirements and known issues are detailed on the following pages. [Either state that Hardware and software compatibilities are the same as for 3.9.2 or change the version on the linked pages.]
Search for jobs by tag or comment from the Job Results Summary page (Image 1).

Click to select either Tags or Comments. Begin filtering for results by t

yping a search term in the provided field.

Search by single tag or exact string in comment.

When searching by tags, matching tags are highlighted in yellow in the Tags column results (Image 2).

A new Tags column on the Job Results Summary page displays the tags for each job

(

Image 2

)

.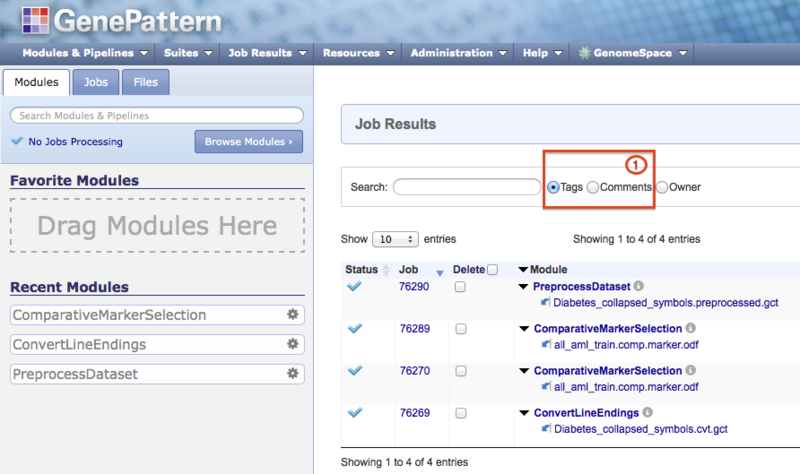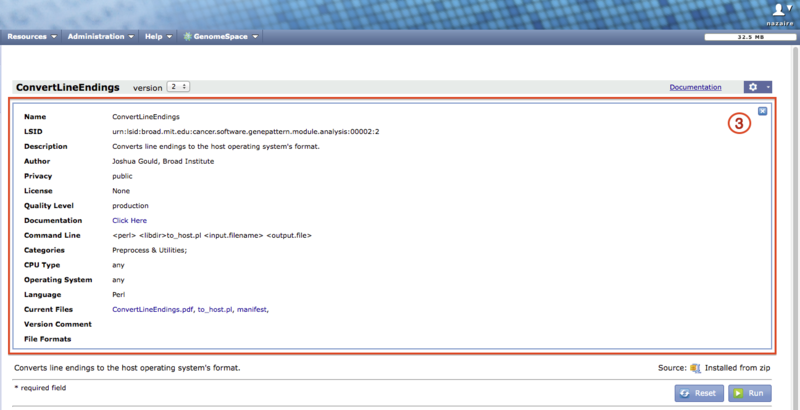 Faster upload of > 2 GB files from the local file system to a local server.

Comments and tags apply to all jobs in a batch, not just the first job in a batch.

You can now save edited job comments.

Job status details show job queue and memory requested when applicable.

Pipeline Designer is now available in Internet Explorer 11 when running in Standards mode.
New native Mac installer for GenePattern.

Improved management with new database PATCH_INFO that tracks installed patches.

Module Integrator improvements

Add modules to multiple categories

Support for creating file parameters that accept more than one file or groups of files