Posted on Tuesday, April 11, 2017 at 12:46PM by Barbara Hill
Update June 1, 2017 - We have released a new version (available via the same links below) which addresses an issue some users saw when trying to use the tool on the Sierra Mac OS. Please email us at gp-help (at) broadinstitute.org, if you run into any issues.
---
In the previous blog post we announced that Java applet visualizers, such as PredictionResultsViewer, no longer function in any browser. This is still true, as browsers have not become more permissive in their security.
We have, however, released a beta version of a tool for launching the Java applets on your desktop.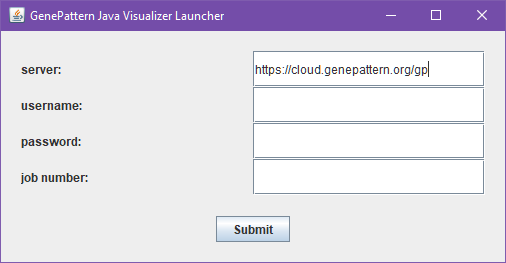 Instructions for downloading and running the tool are available here:
https://genepattern.github.io/VisualizerLauncher/
Please feel free to contact us here or via GitHub with any questions or comments.