GenePattern Coverage and Support December 23, 2021 - January 2, 2022
Posted on Tuesday, December 21, 2021 at 11:25AM by Barbara Hill
From December 23, 2021, through January 2, 2022, the GenePattern team will be out of the office for our annual holiday closing. During this time, the GenePattern and GenePattern Notebook servers and repositories will remain up. We will be monitoring them and, should anything happen to disrupt service, we will work to resolve any issues within 24 hrs. However, due to the holiday closing, please be aware that:
GenePattern staff will not be reachable by phone or responding to email. This includes our help forum, GitHub issues, Twitter, Instagram, and Facebook.
Emails (including forum posts) and phone calls will be responded to as quickly as possible, once we return to the office on Jan 3, 2022.
If you have any questions, please feel free to contact us.
Best Wishes,
-The GenePattern Team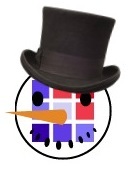 ---
End of Support for GParc
Posted on Thursday, December 09, 2021 at 03:47PM by Barbara Hill
As of December 13, 2021, GParc (GenePattern Archive) is no longer supported, and the website has been archived.
The modules themselves are still available for install from the GParc module repository.
Documentation for most* of the modules is archived in this public GitHub repository.
*module doc which was hosted on this website (genepattern.org) is not archived in the GitHub repository, as it is still available.
Please contact us with any questions or concerns.
---
End of support for modules using the deprecated GenePattern patch mechanism.
Posted on Monday, December 06, 2021 at 01:15PM by Barbara Hill
As of GenePattern 3.9_21.12_b373 the GenePattern "patch mechanism" for installing support libraries for modules has been deprecated, in favor of the current best practice of creating or providing Docker containers for modules to run in.
This meant that a number of older, no longer supported modules have officially been deprecated and will no longer be available on our servers or from our module repositories. Their archives can be found in our Github organization, should you wish to revive them for your own purposes.
The impacted modules are as follows:
ABSOLUTE
ABSOLUTE.review
ABSOLUTE.summarize
Bowtie.aligner
Bowtie.indexer
CBS
Cuffcompare
Cuffdiff
Cufflinks
CufflinksCuffmergePipeline
Cuffmerge
Cuffnorm
Cuffquant
HAPSEG
HierarchicalClustering.MATLAB
HierarchicalClusteringImage.MATLABLu.Getz.Miska.Nature.June.2005.clustering.ep.mRNA.pipeline
Lu.Getz.Miska.Nature.June.2005.clustering.ep.miRNA.pipeline
Lu.Getz.Miska.Nature.June.2005.clustering.ALL.pipeline
...
---