Posted on Friday, May 17, 2019 at 05:20PM by GenePattern Team
GenePattern 3.9.11 build 216 is available for use on our Public GenePattern Server, via download, and as an Amazon Machine Image (AMI).
New in this release is the Notebook tab in the left-hand panel which provides access to the GenePattern Public Notebook Collection.
Selecting a notebook from this menu opens a copy of the notebook in your GenePattern notebook workspace, allowing you to run, edit, share, and save the notebook as you can with any of your notebooks.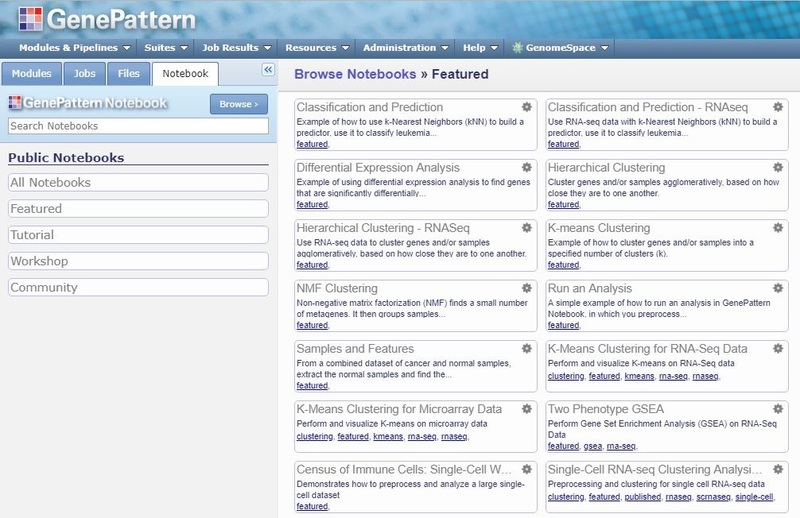 More details about features and improvements in this version of GenePattern can be found in the Release Notes.
Feel free to contact us with any questions or comments.
Sincerely,
The GenePattern Team