Released September 25, 2015
GenePattern 3.9.5 requires Java 7+.
System requirements and known issues are detailed on the following pages.
New User Features
It is now possible to submit a batch job, batching over text, numeric or dropdown parameters. See our batch guide for more details.​

Batch jobs can now be previewed by clicking the "Preview Batch" button
​​​​

It is now possible to select multiple values in a text parameter or a dropdown parameter in supported modules.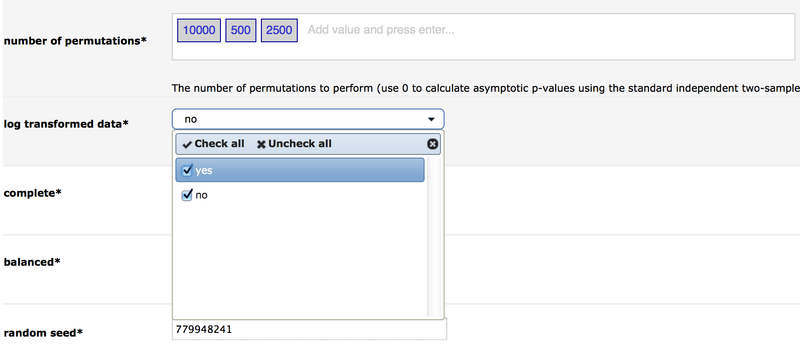 Modules with numeric parameters that have a valid range will now enforce that range on the job input form. In the picture below, the maximum value that can be provided is 5 and the minimum is 0.

The software quality of pipelines can now be set from the pipeline designer.

When reloading a job with advanced parameters, the relevant advanced parameter sections will now automatically expand to display their values.

Bug Fixes and Enhancements
The option to launch a JavaScript viewer module in a new window is now more prominently displayed, having been moved to the top of the parameter listings.
GenePattern will now, by default, display the latest non-development version of a module, basing this assessment on the Software Quality attribute in the module's manifest.
Informational text has been added to the "Add Path or URL" dialog, explaining how to select multiple values.
File menus will now properly display when the left-hand panel is collapsed.
Admin Support
Modules Released Since August 7, 2015
CLSFileCreator - A tool to create a class label (CLS) file. JavaScript version of this viewer is now available in beta.
ComparativeMarkerSelectionViewer - Views the results from ComparativeMarkerSelection. JavaScript version of this viewer is now available in beta.